In March 2017, I passed the Cisco CCNA Security 210-260 IINS exam. Passing this exam renewed my CCENT and CCNA Routing and Switching Certifications. Glorious news, right? It was great! For 3 years. However, during that time period I took a couple of different jobs that took me away from working daily on Cisco products.
During that period, I considered not renewing my certification since it would not directly apply to the current job. I figured this decision would allow me to focus on other skills and certifications like AWS and Azure. Then suddenly I took a job again that would require me to have an active CCNA.
I only had a few months to freshen up my knowledge and retake the exam. This was not a monstrous deal as most of the knowledge was still present in my mind. Then, out of the blue Cisco hit us all with a massive change in their certification program. AKA – Certpocalypse.
Under the old program, it required you to retake and pass one of the CCNA "associate" exams to renew your cert. The new Cisco certification track now allows you to complete CEUs (Continuing Education Units) for renewal. I bet you can guess which path I took for renewal. Allow me to show you one way to go about renewing your CCNA under the new program. It is very easy.
Renew CCNA (Step-By-Step)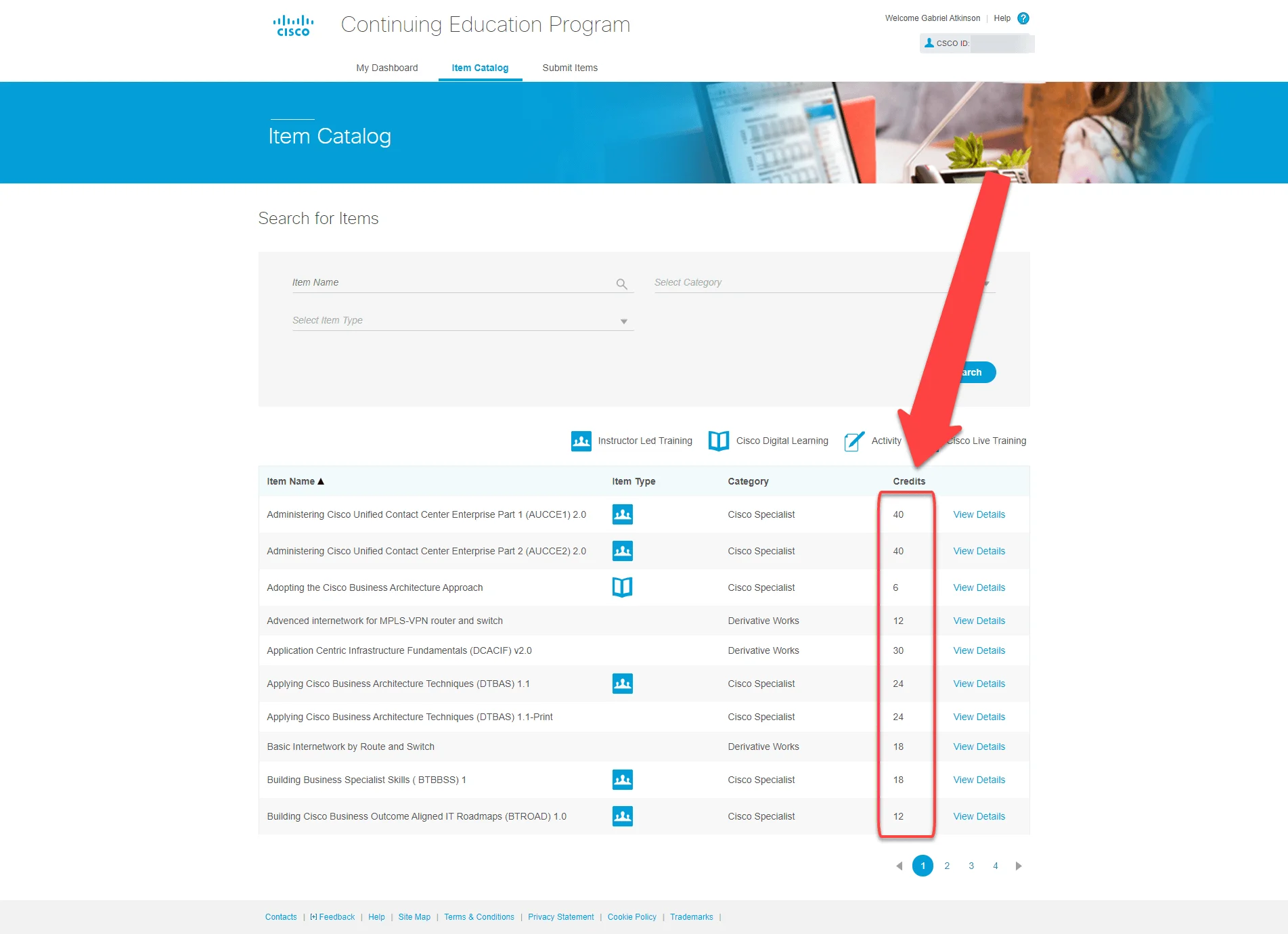 After you purchase and complete the course you will receive a certificate that is loaded into your dashboard in the CEU Portal.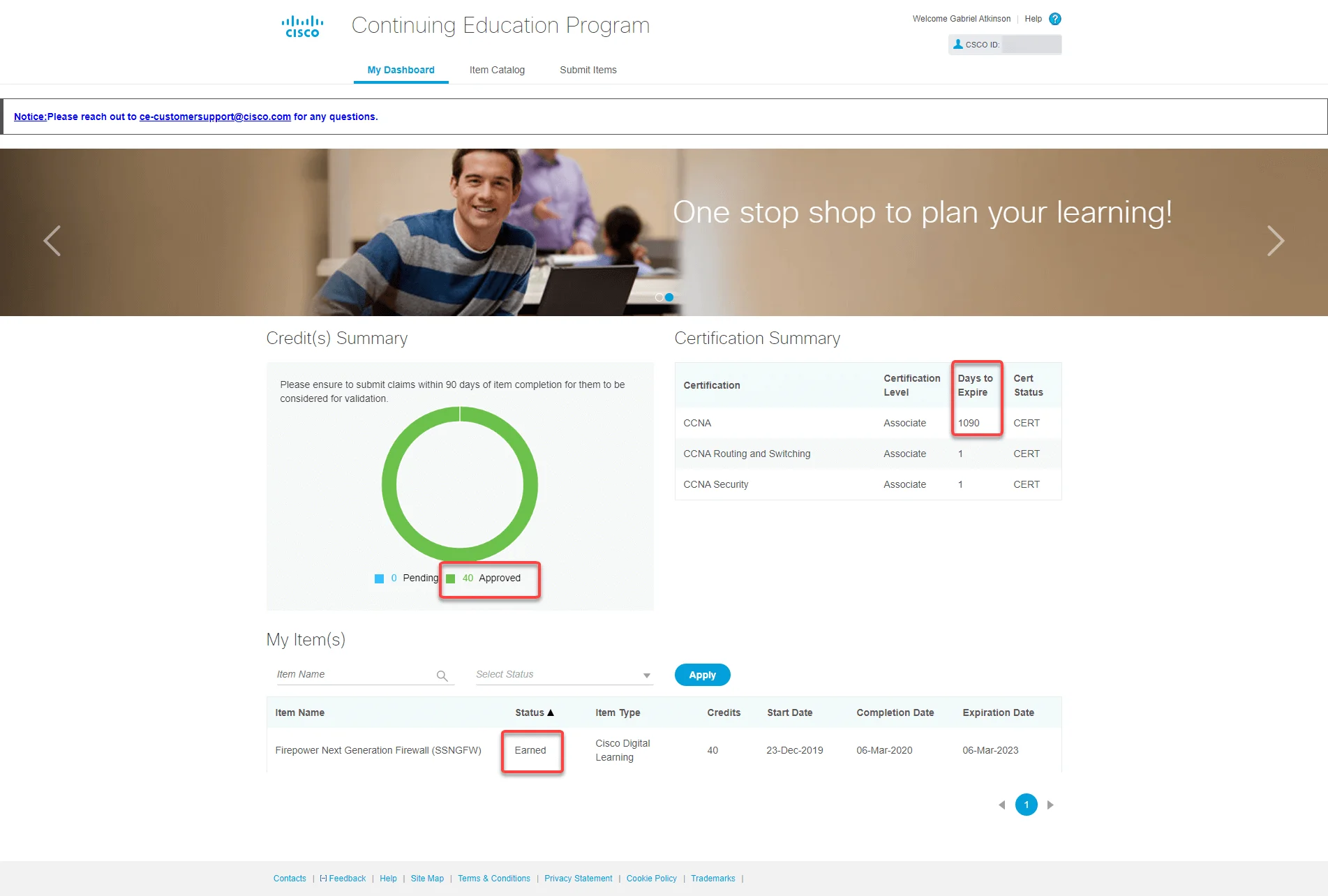 See told you it was easy! Hope this helps you and please let me know what you think in the comments below.